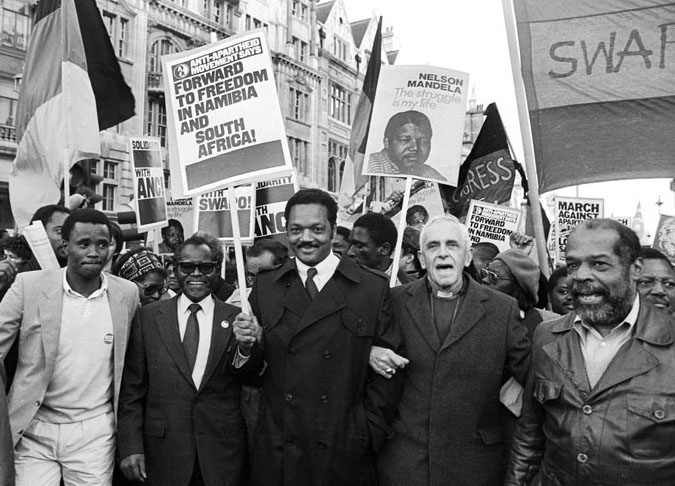 In Parts 3 and 4 of his blog, SIMON SAPPER remembers the hard work involved in getting trade unions to sign up to economic sanctions against South Africa and tells the inside story of the AAM's mega Trafalgar Square sanctions rally in November 1985.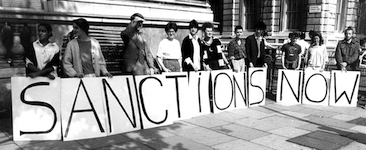 The call for boycott and disinvestment from South Africa was at the centre of global anti-apartheid campaigns. Now the Conservative Government has introduced a Bill making it illegal for any public body to impose a boycott against another country. DAVID KENVYN shows how the legislation carries forward the Thatcher government's hostility to campaigns for justice in the wider world.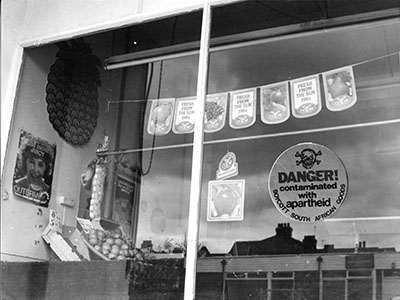 What was it like working for a broke, chaotic, but fiercely committed voluntary organisation in the mid-1980s? Simon Sapper was the Anti-Apartheid Movement's trade union officer from 1984 to 1986. In Parts 1 and 2 of his blog he remembers how he first became aware of apartheid and how he joined the staff of the AAM.